Clarkston Restaurants
Pita Way of Clarkston, Michigan
When you need to find a great restaurant in Clarkston, stop in for a quick pick-up or place your order online! Searching for Clarkston restaurants couldn't be easier!
Hours:
Mon-Sat 11am – 9:00pm
Sunday   11am – 8:00pm
Pita Way of Clarkston

248.620.5000
6315 Sashabaw Rd., Suite F,
Village of Clarkson, MI 48346
Online ordering, delivery and catering
FIVESTARS ACCOUNT
Order a Gift Card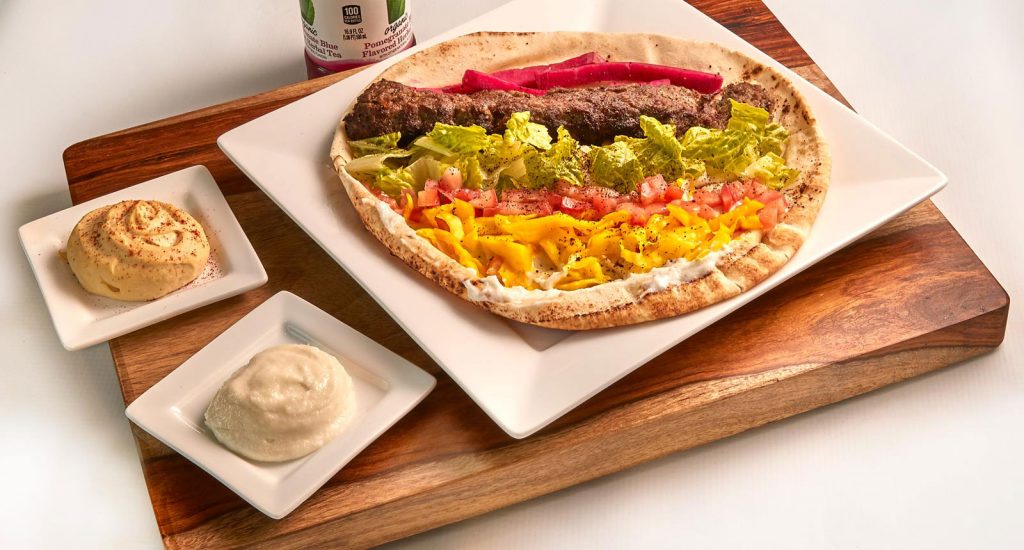 What to Look for In a Clarkston Mediterranean Restaurant?
Customers are looking for different attributes when deciding on their next meal out. What distinguishes similar restaurants (in this case, Mediterranean) from each other, apart from the type of food? Mediterranean Restaurant Clarkston Mi couldn't get any better than Pita Way! Here's why:
There are options for everyone.

Mediterranean dishes offer a variety of delicious flavors with plenty of options to choose from. Whether you're the most picky eater, or an adventurer for something new, you're more than likely to find a meal that fills you up

and

leaves your taste buds wanting more.

The deliciously beneficial factors of Mediterranean food that promotes healthy eating.

Mediterranean food consists of many various vegetables, fruits, healthy fats (especially olive oil), nuts and seeds, legumes, unrefined whole grains, and fish – all of which promote healthy eating and serve beneficial factors.

Services & Specials.

Customers are looking for great food as well as great service. Whether this service is just a welcoming environment and friendly staff in our restaurant or through catering to a special event; at Pita Way in Clarkston Mi, we strive to provide excellent service to our customers through and through.
Pita Way of Clarkston
Average rating:
5 reviews
Dec 26, 2019
My good friend and roommate kipp who is the marketing manager always encourages me to eat pita way because I don't eat enough and everytime I go I am always impressed with how good the food is and the consistency. I love eating at all the locations especially Clarkston.
It was our pleasure 🙂
Dec 26, 2019
Just really good. I have tried multiple different dishes and have not been disappointed in any of them. So much better than a routine sub.
It was our pleasure 🙂
Dec 26, 2019
Absolutely fantastic low-FODMAP and gluten-free food. You may want to check your order before leaving if they are very busy (which they often are). Other than that, this is a weekly staple of our dinners.
Thank you!!!!
Dec 26, 2019
By far, one of my favorite places to go! I love pita way, and I never really knew about it till a buddy of mine mentioned it! Gone there once, and I can't stop coming back! I highly recommend :')
Dec 26, 2019
Great place to get food. Their mini catering platters are the best group food you can get for a great price. I highly recommend their gyro meat as well. My go to restaurant for any day of the week.
The Best Mediterranean Food Restaurant in Clarkston Michigan!
We provide our customers with the very best in Clarkston restaurants here at Pita Way Clarkston. Although we don't consider ourselves a fast food restaurant, our food is fast and, as everyone tells us, very good.
Unlike other restaurants serving high-calorie, fat and bland-flavoured foods, we only offer our customers the highest quality of food and service. We call our work ethic the Pita Way Advantage, where we treat every customer as a family.
Food Clarkston Mi that is Fast AND delicious – that's what we're serving up at Pita Way. Soft, flavorful pitas. Perfectly seasoned and roasted chicken, beef, and lamb. Delightfully spiced falafel. Crisp, fresh salads. Sensational sides that you won't get from the other establishments, including: delicious hummus, crunchy pita chips, creamy garlic sauce and so much more. If you are looking for Restaurants Clarkston Mi, look no further than Pita Way Clarkston!
Why are you waiting for a taste that your taste buds will love? Pita Way makes your sandweeches, quesopitas, and salads fresh, delicious, and your way, right away. Clarkston restaurants couldn't get better! Once you select your desired meat and fillings, we'll handle the rest from there.
Eat Better! Save Big!
Our food is great on its own – but what food doesn't taste better with a side of great savings? Our current specials are listed below; but be sure to check back soon to see the other fantastic deals we're going to have in store for you. Our Food Clarkston MI is incomparable!
Kids Eat Free – Some restrictions apply:
– kids must be accompanied by an adult purchasing an entree
– mini rice bowls only with Tawook, lamb, Shawarma and falafel
– 2 kids bowls per adult
---
Find us on Social Media
We offer special deals to our followers on our social media sites. If you're not currently following us, here's your chance!
Stopping in?
Check our menu board for our daily Sandweech Special!
Get the Sandweech of the day plus a drink and side for only $8.99